Hotter x True Fit
Case Study

Learn how Hotter Shoes raised Incremental Revenue in just 3 Months with True Fit
We unlocked growth for Hotter Shoes and we can do it for you too!

Launched | 2021
Products Covered | Footwear
Retailer Profile:
Unbound Group's comfort footwear brand, Hotter Shoes, has been designing and delivering the most comfortable footwear to its customers for over 60 years. Recognising that each pair of feet is as unique as the individual shopper, the shoe brand has become synonymous with offering a wide range of curated styles, extensive sizing, comfort and technological advancements. Hotter has also made strides in its direct to consumer channel with connected commerce enabled by digital transformation.
01. | Read how Hotter Shoes listened to their shoppers by providing them with a digital try-on experience.
02. | Discover how Hotter's partnership with True Fit delivered higher AOV, conversion and incremental revenue.
03. | Learn how you can help your shoppers convert more while sourcing granular insights to help better serve them by partnering with True Fit.
"We're always looking to build confidence into our customer's digital buying journeys, to help them have that 'trying on' experience virtually so they can be assured their shoes will fit like a glove.

True Fit not only gives us this, but we can also use its data and dashboards to derive granular insights about our core shopper.

"
- Will Rose | Technology Director | Hotter Shoes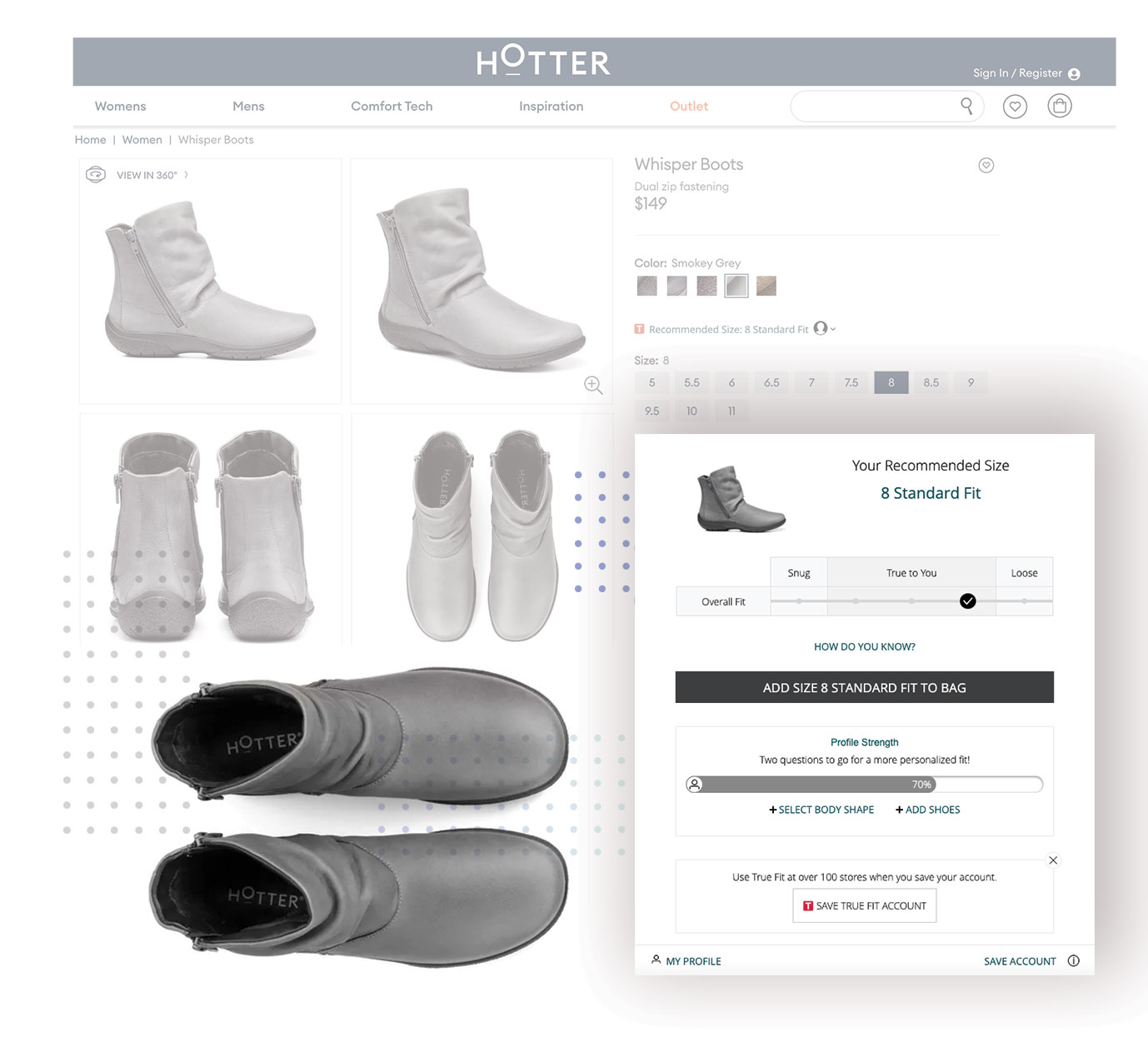 Tag along with True Fit for the latest in consumer and retail fit trends.