ASICS Reports 150% increase in Conversion and lowers their Ecommerce Return Rates with True Fit.
To personalize the digital shopping experience, Asics implemented fit recommendation technology across all brands.

Read how Asics reduced size bracketing behavior by 50%, lowering returns and driving customer loyalty.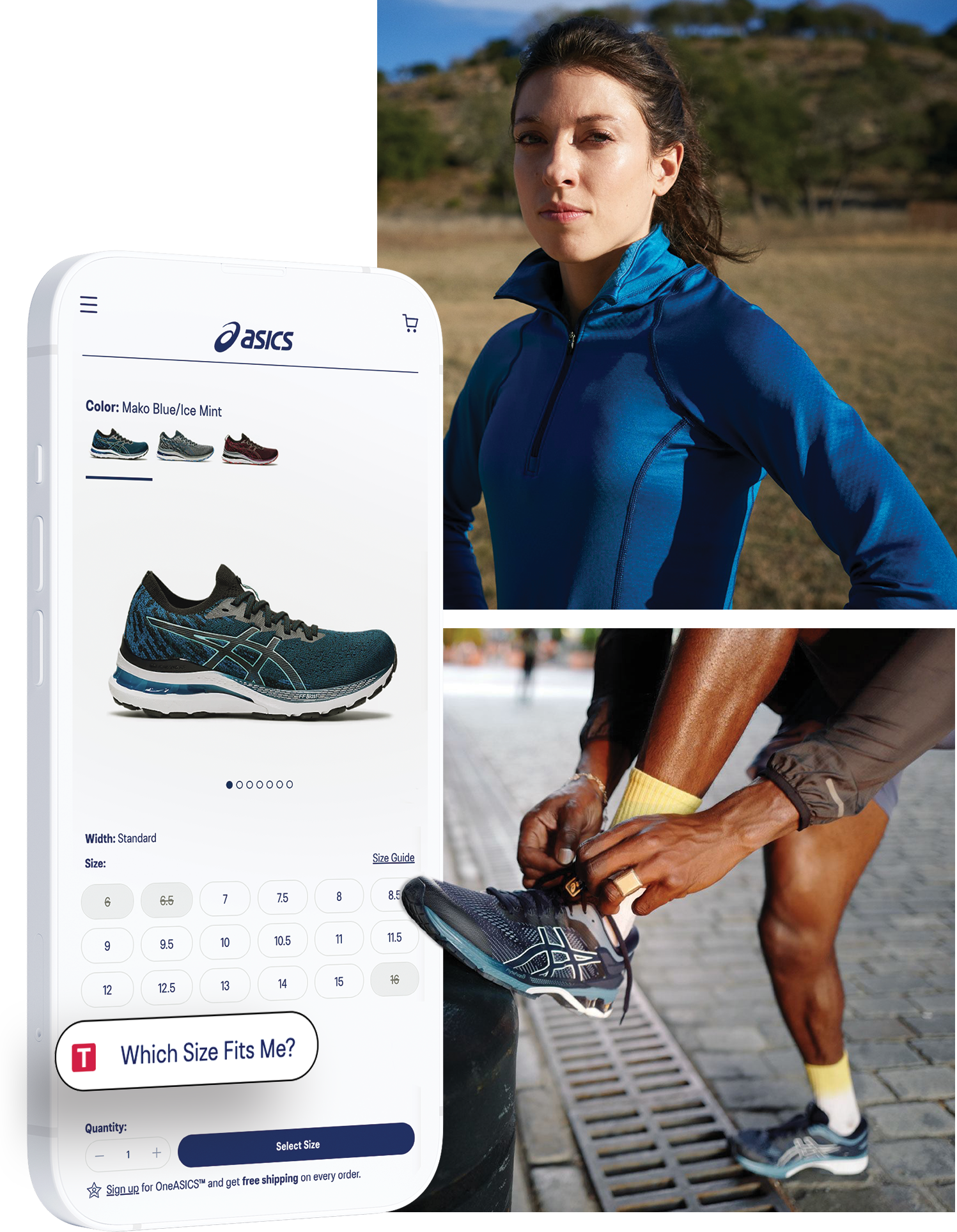 Learn how Asics increased conversion with digital customers keeping 20% more of the products they try when utilizing True Fit.
Discover how Asics gave shoppers fit confidence by informing them what size they should purchase with True Fit.
Read how Asics reduced fit related ecommerce returns by providing fit personalization to shoppers.
"ASICS has been able to collect data on return rates, which enabled us to update our return policy. True Fit has [also] helped the mobile experience for ASICS,
increasing the conversion rate and giving customers confidence to make more mobile purchases."
- E-commerce Director Jason Le Boeuf